Community Engagement
One of the many valued aspects of St. Mary's, is our commitment to being active members of our local community. There is a rich history at our school of students supporting organisations and participating in events that build meaningful and purposeful relationships with others.
Read more: Community Engagement
Our School Support Worker, Franceen Innes, supports students and the broader school community by providing pastoral care services to enhance the emotional wellbeing of all.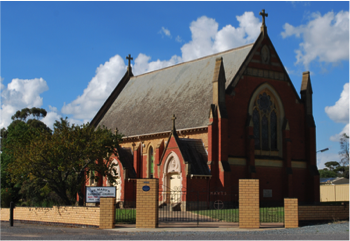 The school is in the Parish of Marong. The Canonical Administrator is Father Stephen Bolling. The Parish Priest is Father Paul Purcell.
Mass times are:
St Peter's, Bridgewater
1st Sunday of the month 8:00am
St Mary's, Inglewood
Each other Sunday of the Month 8:00am